Holiday Club!
Holiday Club!
11 July 2014 (by stationhouse05)
Fun and adventures this Summer!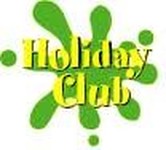 Join us for our Summer Holiday Club (aged 5+) for lots of crafts, trips and fun! Please see our Learning Area: 'AfterSchool/HolidayClub' page for further information and our timetable of events, commencing Wed 23rd July -> Mon 1st September 2014.