Children in Need 2016!
Children in Need 2016!
1 December 2016 (by stationhouse05)
We raised an incredible £845.00!!!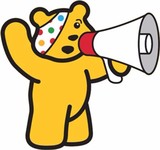 Thank you to all our children, their family, friends and our practitioners for helping us raise such an amazing amount for Children in Need this year! We are over the moon to be able to donate £845.00 to such a super cause and we all had a brilliant week of Sponsored Missions, Spotty Activities and of course, our yummy Cake Sale!