Dunnington Fayre!
Dunnington Fayre!
8 July 2016 (by stationhouse05)
Saturday 23rd July 2016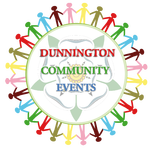 We hope to see you at Dunnington Fayre on Sat 23rd July and Dunnington Live Sun 24th July! As always we will be there on the Saturday to show our support with our nursery tent - it would be fabulous if you could pop in!