Pre-Schoool Graduation!
Pre-Schoool Graduation!
8 July 2016 (by stationhouse05)
Thursday 21st July 2016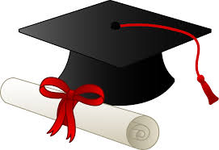 Our pre-school graduation will be held on Thursday 21st July from 6pm. The children who are leaving for school will bring home an invitation for their family members, inviting a maximum of 4 members of their family to along to help celebrate their pre-school achievements!