The Toddler Room is a bright, spacious and inviting room full of happy and inquisitive children ready to play, learn and have lots of fun!
We find that the children's language develops rapidly, so too their confidence enabling them to build strong relationships with both peers and practitioners.
Gaining much more independence through self-care and potty training, the children's personalities begin to shine, showing their unique characteristics and demonstrating and expressing their own ideas, interests and preferences.
Using the EYFS we individually plan for each child developing their interests through activities, crafts and displays.

Please explore our room below to find out more!
The Rainbow Room Morning Board
Welcome to our friends as the day just begins.
Days - months and dates we will sing.
Reciting, learning, all this will come,
As practising, practising will be done!
Looking, deciding and displaying the weather,
As the seasons change, we hope it gets better!


Hearing our names, w
e'll stand to our feet.
As the Name Song makes us jump to the beat.


Jump! Jump!
And off we go!
Let us play and watch us grow!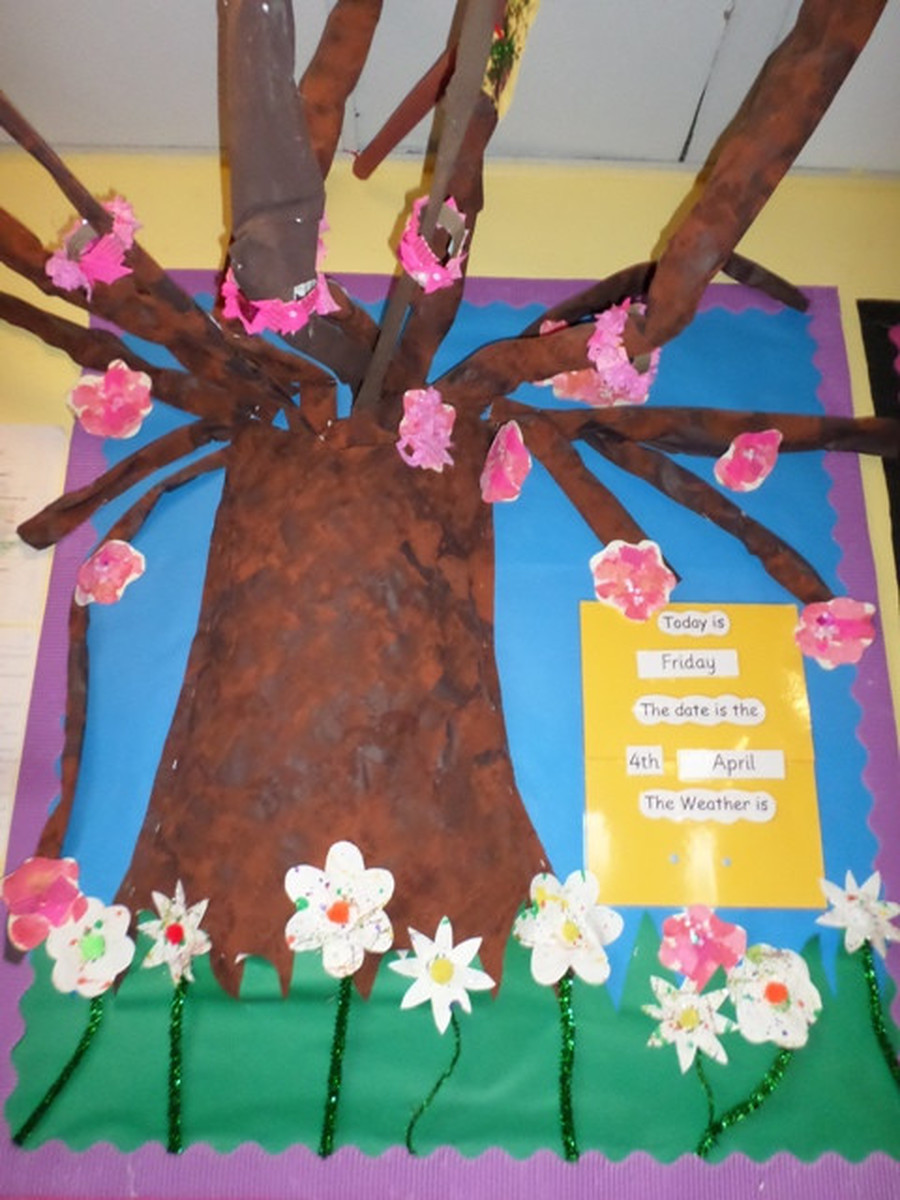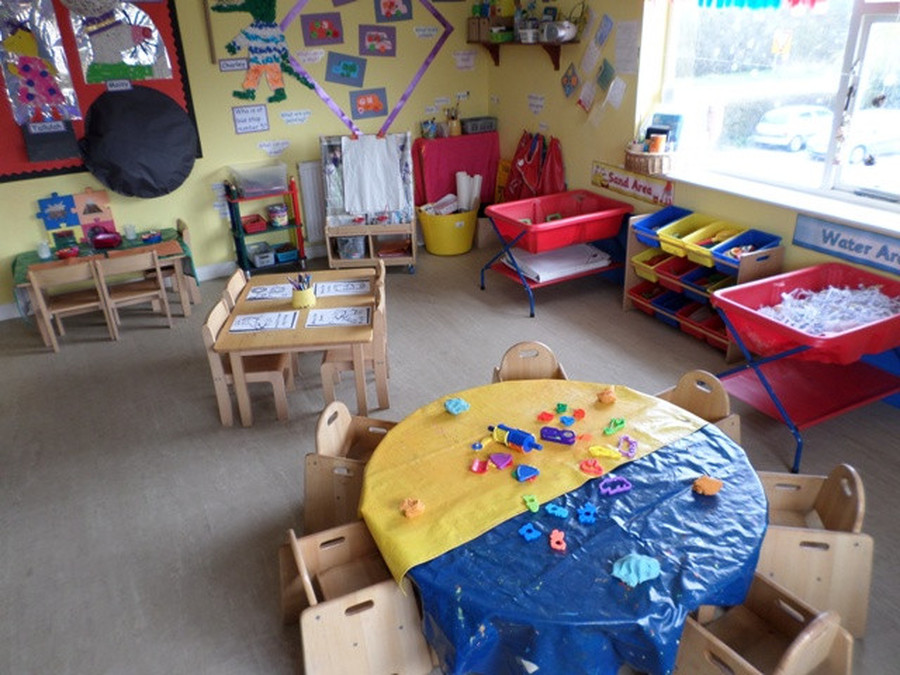 The Rainbow Room Creative Area

The creative area lets us get as messy as can be.
Painting, sticking, playdough are all fun things to me.
Making marks and footprints,
Shaving foam and glue,
Digging in the sand, lots of things to do!
Splashing in the water,
Chalking on the boards,
Lots and lots of boxes can make a great big fort!
Getting wet and messy is what we love to do.
Sprinkling the glitter, red, yellow and blue.
Learning all our colours like the rainbow in the sky.
We are always happy as the time whizzes by!
The Rainbow Room Small World Area

Let's use our experiences and take the real world inside.
Re-creating our memories, bringing them alive!
Make believe with the dollies - Choo Choo say the trains.
The animals are on the farm, let's all play a game!
Developing our imaginations - Imitating you!
We're all having fun again, with a Quack, a Baa and a Moo!

From exploring dinosaurs in the jungle,
To racing cars on the track...

Our small world area is where it's all at!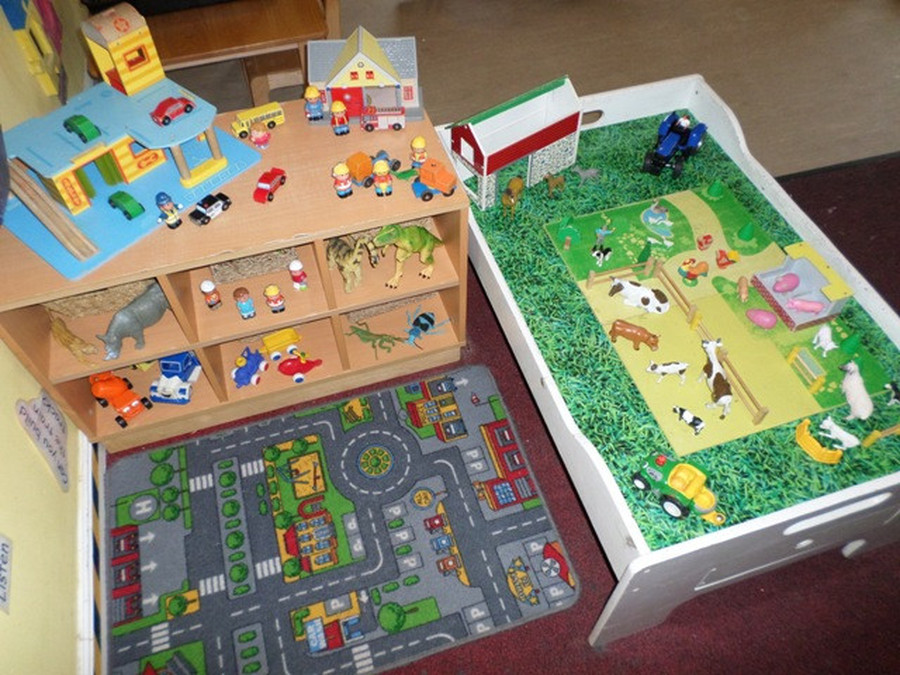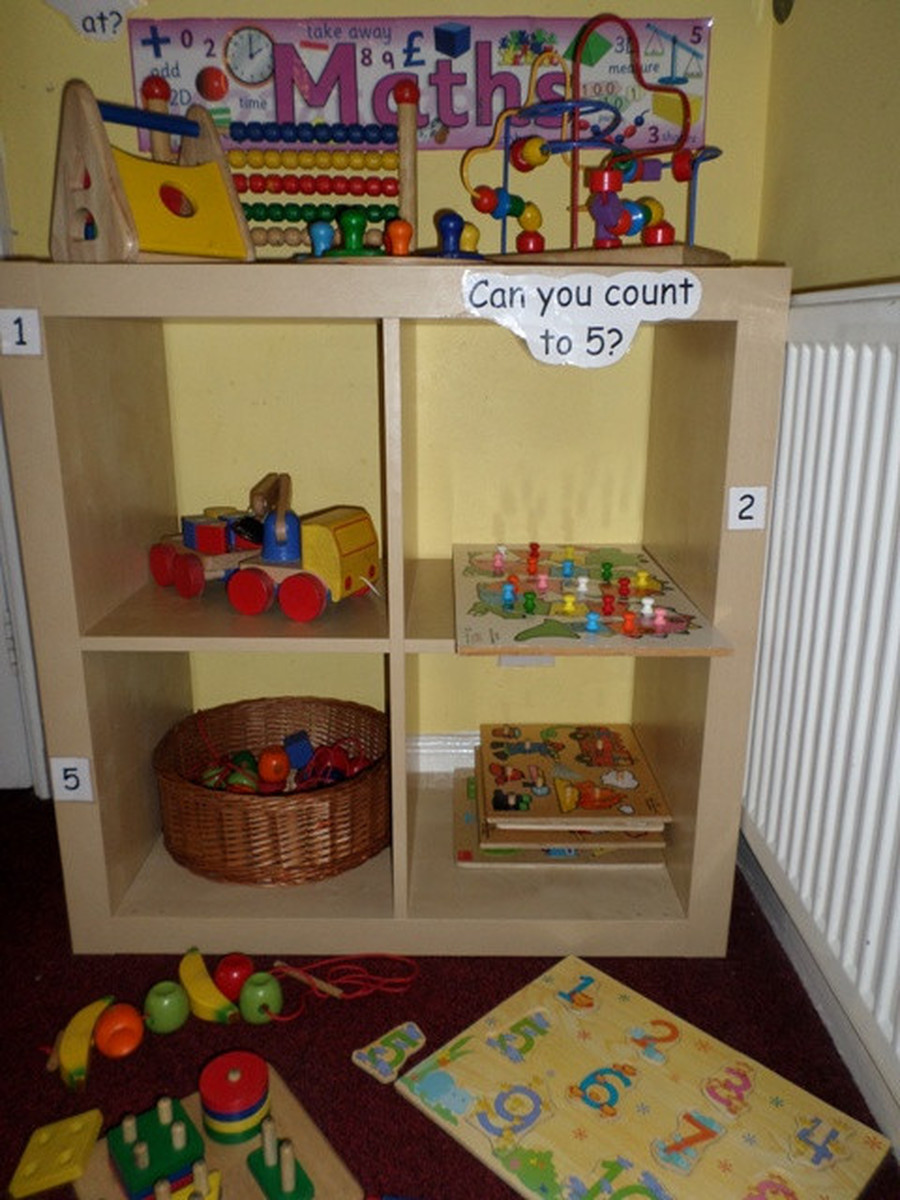 The Rainbow Room Maths Area
We love to learn our numbers,
Shapes and colours too!
Using threading and shape sorter,
As that's what we like to do!
From inset boards to floor puzzles,
We slot them into place.
Fitting them together, there's always fun to make.

Joining up the dominoes, sliding beads along the trail,
Linking the teddies together and measuring size and shape.

Numbers Numbers,
1 - 2 - 3
Why not sit and count with me?
The Rainbow Room Snack/Meal Time Area
Mealtimes, mealtimes, it's a joy!
Trying, tasting, we enjoy.
Yummy food we love to eat,
Hot or cold, it's always a treat!
Around the table we will meet,
Sitting nicely as we greet!
Jugs are full and water's ready.
Knives and forks are standing steady.

Sitting down upon our seat,
Please and Thank You's as we eat.
Healthy food makes us strong,
It gives us energy all day long!

Snack times offer fruit, milk and toast.
Buttered crumpets we love the most!
A jug of water is on hand,
So let's stop by on the way to the sand!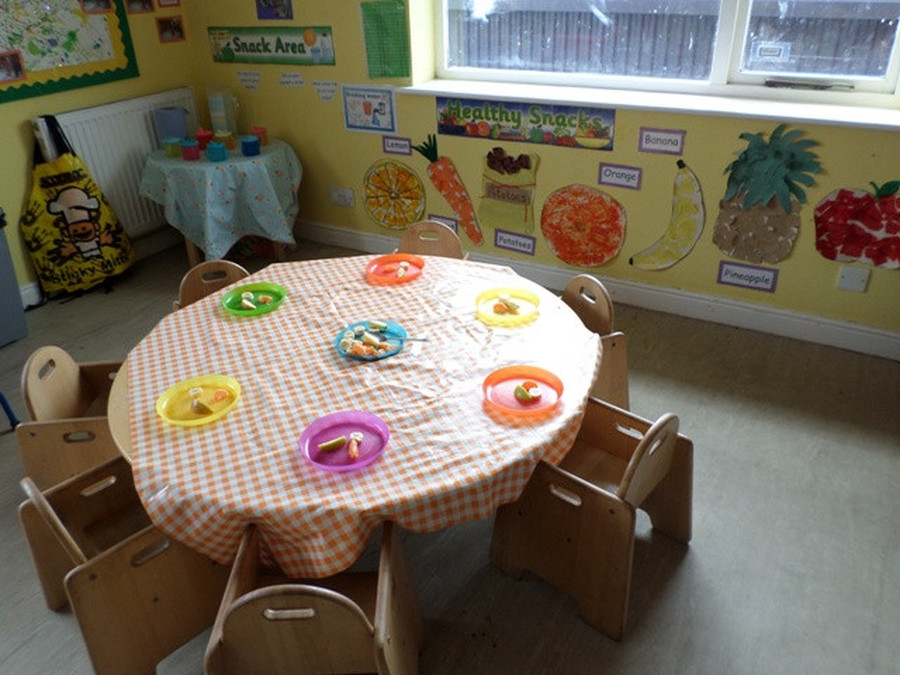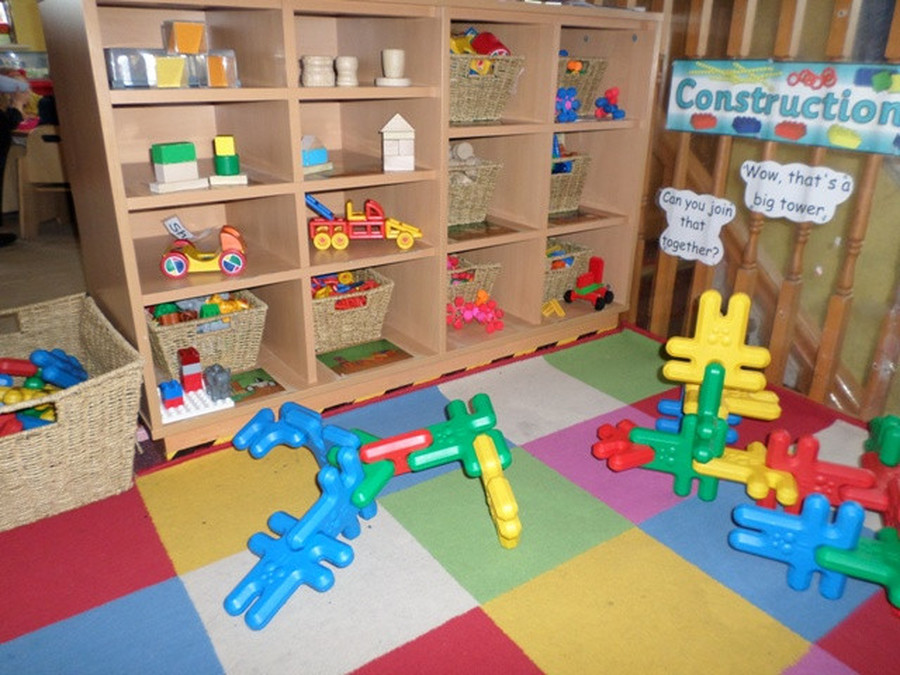 The Rainbow Room Construction Area

Building with the wooden bricks,
Making cars from the Interstar!
Joining, stacking, building...
Our imaginations can go far!

Kimbuni is a favourite!
The mobilo a must!

Magnetic blocks we love to play,
Stickle bricks we push.
We always have such fun, building the animals a zoo.
Constructing with our friends is what we love to do!
The Rainbow Room Achievement Board!

Our Achievements make us proud
Which brings happiness all round

Wees on the potty
A tidy floor
Sharing and caring
And so much more!

A weekly certificate is the prize!
And stickers we get for being so wise!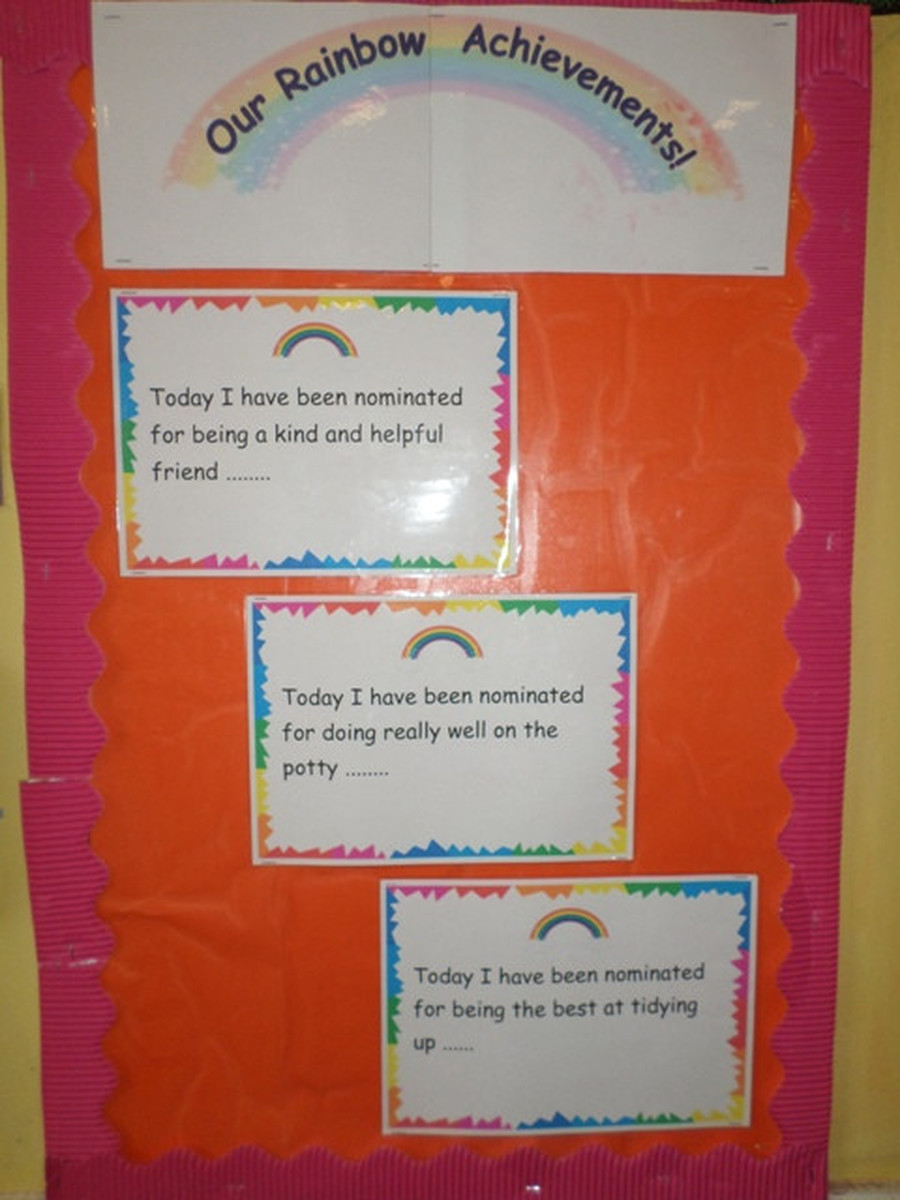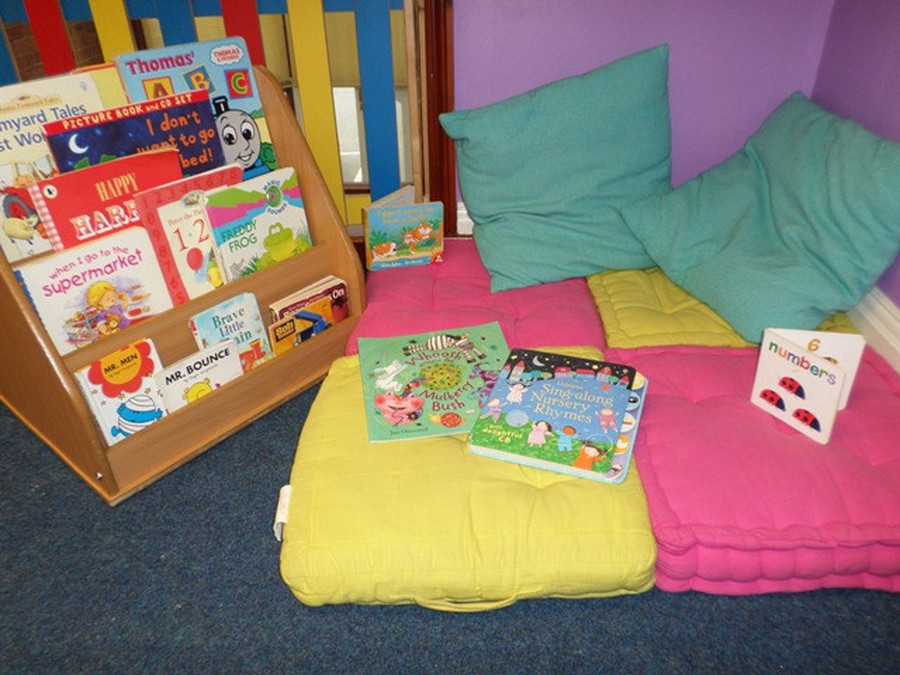 The Rainbow Room Story Corner
Our story corner helps us develop a love to read.
Looking, listening and plenty of make-believe!

Farmyard tales and transport, bugs and beatles too!
Imagination with the puppets. Animal sounds we like to do!

Exploring all the characters, Maisy, Thomas and Waybuloo,
We read aloud, follow the pictures and turn the pages too!
From pop-up books with pirates,
To colourful pictures all through.
We join in some verses,
Some old and some new!
The cosy corner is full of books, our favourite place to be.
So come, pull up a cushion and read along with me!

The Rainbow Room Sleep Area
A little nap, we sometimes need,
To re-charge us whilst we dream.
Lie down, snuggle, blankets on.
Snooze away until we're done.
Then up we get, all big and strong.
Refreshed and ready - let's carry on!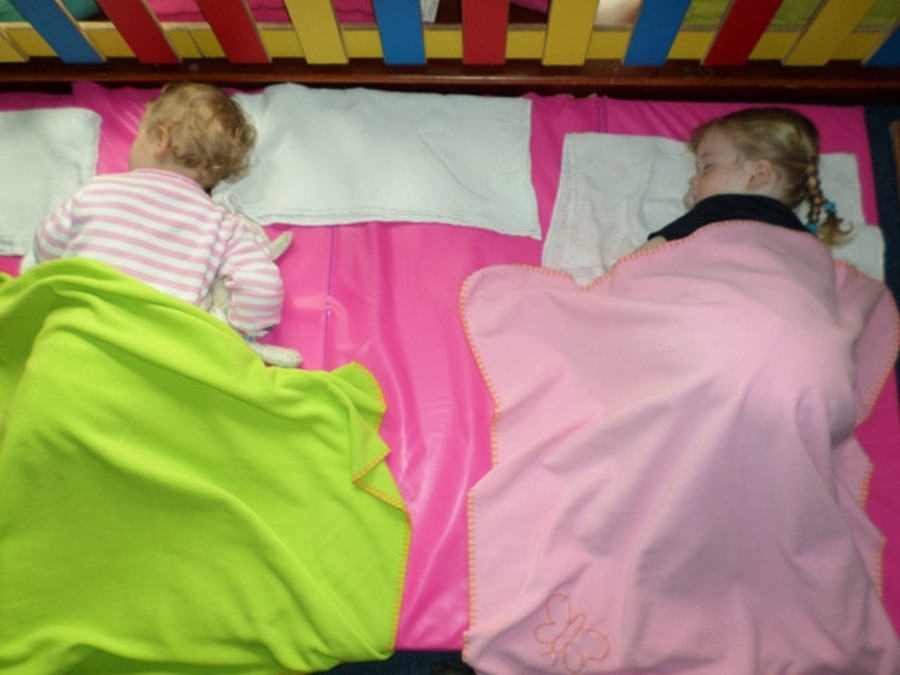 The Rainbow Room 'Our Feelings' Corner
The Rainbow Room Home Corner/Role Play Area
From going to the doctors, to cooking our friends tea.
Dressing up as pirates and sailing on the sea.
Dressing up as princesses, this is where we want to be!
In our favourite home corner, the place for my friends and me.
Letting our imaginations run wild and be free!
Having lots of fun so come along and see!