Our Nursery Gardens
We are very lucky to have two nursery gardens!
Our main nursery garden is used by our Toddlers, Pre-School and Schoolies and is complete with adventure fort, climbing wall, safety surface, tractor tyre sandpit, recycling water container, shelter, bikes and scooters, our resident rabbit 'Hoppity' and our new exciting Learning Areas, including our fantastic Mud Kitchen, please see below for more information!
Our second garden, (Baby garden) was developed in June 2014 to enable the babies free access to the outdoors to fit around their individual routines! Situated next to the Baby Kitchen the babies are able to enjoy both indoor and outdoor play at any point during the day. The Baby Garden prides itself in it's bright green safety surface with happy mini-beasts, age appropriate ride-ons, planters and pretty hanging baskets and a range of resources to support the many emerging schemas and skills in our babies.
For example:
Tents, dens and parachutes to support enclosing/enveloping schemas.
Balls, beanbags and soft poofs to support trajectory schemas.
Bamboo/metal windchimes and colourful twizzle sticks to support sensory exploration.
Crates, blocks, ride ons, see-saws and mini trampoline to develop physical skills.
Fixed locks, latches and bolts to provide opportunity to problem solve and practise fine motor movements.
And a range of messy activities, sand/water play, mark-making, musical instruments, treasure baskets and books to replicate the indoor environment in the garden!
We love being out in our very own Baby Garden and enjoy working to continually develop it to meet the needs and interests of our babies!

We strive to make it a bright, welcoming and stimulating environment and our recent developments have been:

1) "Let's get Busy" board: providing opportunities for problem solving, fine motor development and hand-eye co-ordination!
2) Mini Beast Corner: Following a number of our child's interests in creepy-crawlies, we created a mini-beast habitat to attract more insects to our garden for us to observe. The children loved creating their own mini-beasts complete with googly eyes to display and have loved exploring our dual-sided mini-beast log slices!
3) Incy Wincy Spider: Leading on from the children's love of songs and rhymes we created an interactive Incy Wincy Spider display around the garden drainpipe. The illustrated song cards enabled the children to independently express (through action or words) their choice, while developing an understanding of 'up' and 'down' through using our moveable spider!
4) Music Kitchen: All of our babies love to make 'music' using a variety of resources, we therefore wanted to incorporate this as a permanent feature of the baby garden. By recycling an old Mud Kitchen and equipping it with a variety of pans, colanders and metal utensils, the area has been transformed into our 'Music Kitchen' and the children have loved composing their own creative masterpieces!

5) Sensory Jungle: To support our imaginations and stimulate our senses, the sensory jungle was created using a range of herbs and large rockery stones. With the addition of wild animals, it soon turned into the Lion King's 'Pride Rock' as one of the children kept bursting into song singing 'Hakuna Matata' whenever he was playing in that area!
Past Baby Garden Projects!
Last year we had great fun creating our milk-bottle igloo in the Baby Garden for exploration, play and shelter in the winter months!
In total it took: 320(ish!) 4-pint milk bottles, 100 glue-gun glue sticks, 10m of double sided sticky pad tape, 7 hours of hard work and lots of tea, coffee and cake!
The babies all had a great time hiding inside, peaking out at their friends, enjoying songs and stories and looking at all the different coloured milk bottle lids!
One of our key projects this year has been to re-develop our main nursery garden, in order to provide the children opportunities to engage in all areas of learning, both indoors and outdoors.
After careful planning and lots of hard work, we are proud to reveal our new learning areas:
1) Magical Mark Making: This area supports physical development, literacy and expressive art and design. It offers a range of opportunities to mark make, be creative on both small and large scale, view print in their environment and share stories and rhymes, supporting an early awareness of sounds.
2) Marvellous Maths: Our maths area provides numerous opportunities to explore number, shape, space and measure. Through number lines, balance scales, abacus and a variety of natural resources, the children are able to practice their sorting and categorising, weighing and balancing, counting and number matching and problem solving skills.
3) Super Sand: Join us in our super sandpit, now re-located under the sun shade! Spend hours digging, patting, building, stamping, filling, emptying, pouring, writing in and making patterns in, using a range of different resources!
4) The Mud Kitchen: Our new and improved Mud Kitchen has been excitedly welcomed! Set in it's own enclosed area, playing in the mud kitchen has become a real life home-from-home experience, complete with "washing up" in our real kitchen sink at the end of play! It's amazing what imaginative dishes the children have been coming up with using pots, pans, different utensils, water, herb cuttings and of course...the magic ingredient: mud!
5) Imagination Station: One of our favourite parts of our new and improved garden is our 'Imagination Stations'! Running the full length of the garden and set across four planters, you will find:
a) "Dinosaur World"
b) "Fairy Princess and Knights Village"
c) "The Construction Site"
d) "The Big Green Field" [Open opportunities for the farm, train track, cars, wild animals etc..]
Throughout our different stations, imaginations flow, stories develop and the children become engrossed in their play, while engaging in a range of sensory exploration!
6) Wonderful Water: Water has always been a favourite activity both indoors and out! So to enhance our water area, boats, ducks and fish have been provided to encourage the children to demonstrate their understanding of the world; funnels, jugs and measuring cups to help support awareness of measure and volume; bubble wands to help develop their skills, control and understanding of cause and effect and guttering and the tap-control-ramps are there to allow the exploration of the movement of water!
It is so lovely to see the children so excited to go out and play in our new and improved garden and we appreciate all of our parent's positive comments about the changes we are making. It has also been brilliant to see them (parents) being dragged by their child(ren) to the different areas to be shown the fun that is being had!


Mud Kitchens!
At Station House Nursery we are very excited to plan and develop a Mud Kitchen in our main Nursery garden!
Mud Kitchens are fantastic areas that provide wondrous opportunities for children to explore, experiment and discover! Using mud, water and natural resources such as herbs, petals and leaves children can combine, mix and create!
They include elements of the much-loved domestic corner and cooking from indoor play, which are then hugely enriched through the special nature of being outside. The breadth and depth of what these experiences offer young children is truly remarkable!
Through play and interaction with two of the most important resources in our physical world (mud and water) children are able to develop their imagination, mathematical understanding, communication, physical skills and understanding of the world while creating cooperative play relationships with their peers.
During their experiences, the children develop a strong inner sense of self through feelings of control and power as they make things happen, explore cause-and-effect, develop possibility thinking and satisfy their curiosity and fascinations.
Our Mud Kitchen will be an enriched resource that can be accessed all year round and will be seen as a core element of our outdoor continuous provision for the children 2+ years!

Keeping it 'Safe and Healthy'
As with any of our provision resources and activities, we do ensure that all aspects of health and safety are risk assessed and managed.
Following the guidelines of the Royal Society for the Prevention of Accidents and in line with the EYFS, we do not want to hinder the children's experiences by being "as safe as possible", but rather support their learning by being "as safe as necessary" - which provides opportunity for children to experience controlled risk. Such risk, when experienced within a safe environment and in the supervision of knowledgable practitioners, allow the child to learn for themselves how to manage situations in an appropriate and safe manner.

As we provide an element of risk through encouraging play with mud, we partner an understanding of health and hygiene. Therefore Post-Mud-Kitchen-Handwashing will become a customary part of the daily routine.
Did you know?
1) Contact with soil is actually beneficial, as the bacteria in it helps to build healthily functioning immune systems in young children (Why Dirt is Good: Mary Ruebush, 2009)
2) Playing with soil can make you happy!
Research has identified that there are certain bacteria in soil that encourages the mammalian body to make seretonin, which effects the brain and makes us happy!
http://www.livescience.com/7270-depressed-play-dirt.html
Article 11, April 2007.

Further Information:
If you wish to find out more about the concept of Mud Kitchens, their opportunities for learning and development and how they are created please explore the links below:
The Mud Centre: http://www.communityplaythings.co.uk/learning-library/articles/the-mud-centre

Why Dirt is Good (2009) written by Mary Ruebush. http://www.cbsnews.com/news/dirt-is-good-for-kids-expert-insists/
The Dirt on Dirt: How Getting Dirty Outdoors Benefits Kids
http://www.nwf.org/Be-Out-There/Why-Be-Out-There/Dirt-is-Great.aspx
International Mud Day is on Sunday 29th June - watch this space as to how we will be celebrating MUD!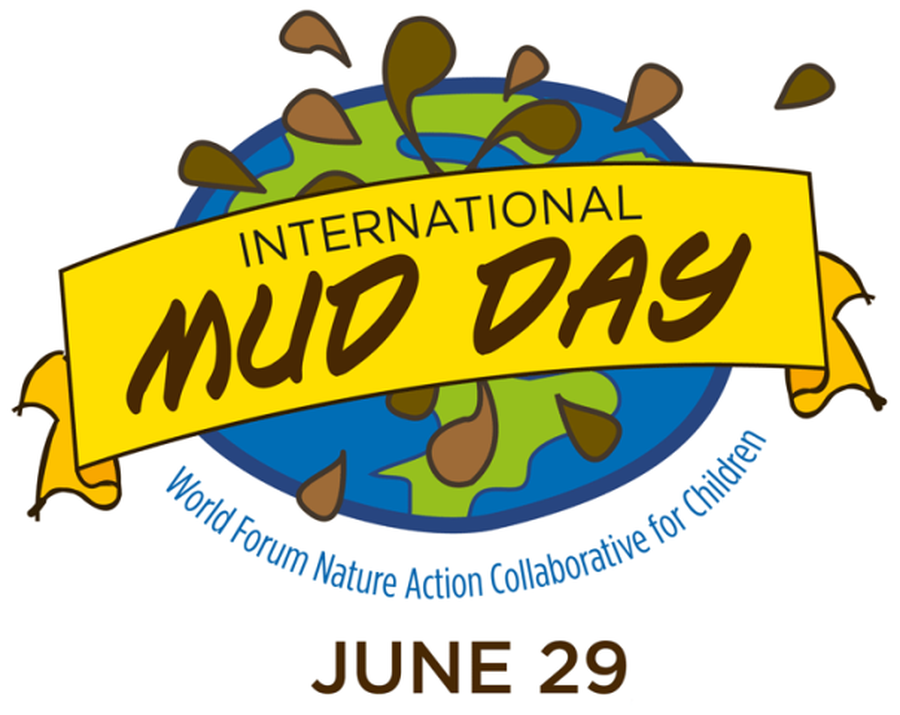 Please see below our aspirations for our Station House Mud Garden!
To help us create our Mud Kitchen we are asking for your help to collect a variety of resources to kit out our kitchen.
Please view the list below, or be inspired by the photographs above to see if you have anything spare that could be part of our new and exciting area!
Old cupboards, units, shelves

Camping water containers with taps

'Cooker' - Microwave




(anything with a door!)

Measuring jugs, spoons, funnels

Gravel, pebbles, natural materials

Colanders, sieves, steamers

Kitchen utensils

Turkey basters, ice cream scoop, whisks

Baking trays, cupcake trays,cake tins

Washing up bowls

Pots, pans, metal kettles

Plants, herbs, spices, flowers, turf

Pestle and Mortar

Jam jars




(attached swing lids)

Different sized/style bottles

Balance kitchen scales

Baskets, Cutlery trays, Mesh baskets

Jelly moulds, silicone cupcake cases, Ice cube trays

Wooden spoons and utensils

Smoothie makers/ blenders
(blades&wires will be removed)

Plastic/metal plates and bowls