Dunnington Fayre!
Dunnington Fayre is a weekend full of family fun, which we at Station House Nursery love to be part of as it brings together the community and local businesses!

On the Saturday there is a wide variety of entertainment including fair rides, inflatables, activities, crafts, reptiles and pony rides for the children, along with raffles, classic cars, craft and yummy food stalls for the adults. In the main arena there are lots of exciting events, ranging from the Station House obstacle course, cheerleading, dance, to dog agility courses!
There is never a dull moment throughout the day! A BBQ and children's disco finishes the evening as families come together to relax and unwind.
The Sunday brings a more relaxing chill out day that includes live music, food and drink stalls and our very own Station House nursery face painting, which is always extremely popular!
The Station House stall, prominent throughout the weekend offers lots of activities for children. Come dig in the sand, or model with the play-dough, colouring, sticking and crafts galore! Be sure to pop in to see us to join in our fun, meet the team and find out what life at Station House Nursery is all about!
For more information about what you can expect to see at Dunnington Fayre 2014, please visit: http://www.dunningtonfayre.org.uk/index.php?page=fayredisplay
Dunnington Comedy Night!
Book a babysitter and come and enjoy a night of humour, food and fun!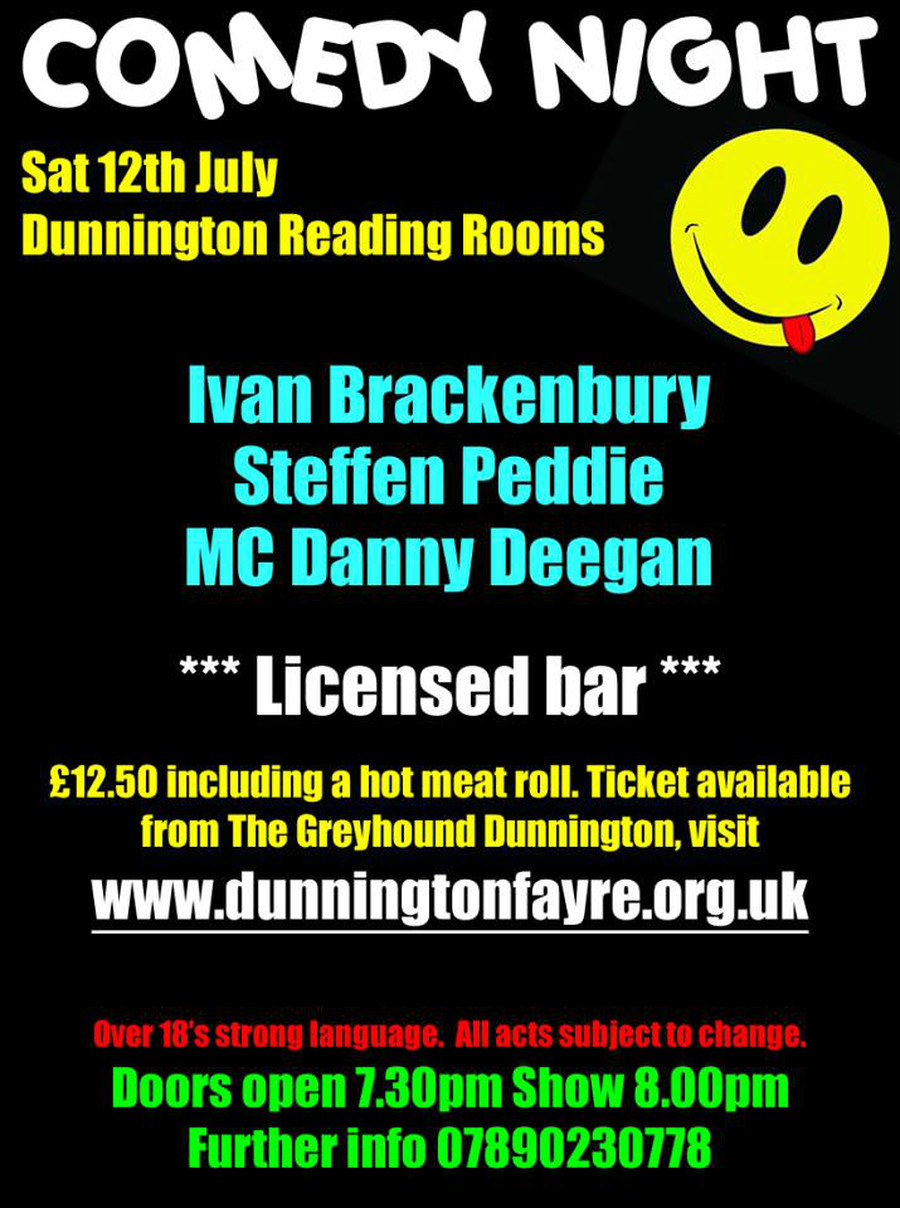 Dunnington Bonfire and Fireworks!
Come join us for Fireworks - Bonfire - Disco - Food - Live Music and much more!