Healthy Food
"One of the most important ways to help children to eat more healthily is by establishing good food habits in their early years. Research confirms that healthy eating habits in the years before school are very important because they influence growth, development and academic achievement in later life" (Eat Better, Start Better, 2012:4)
Healthy Food
At Station House Nursery we follow government guidelines to provide a healthy balanced diet, incorporating the recommended "5 a day".
Everything prepared in the nursery kitchen is home cooked using fresh ingredients, sourced locally to the best of our ability.
The children are encouraged to develop an awareness of healthy eating and practice through taking part in baking and cooking activities where they can explore (using all their senses) a variety of ingredients and develop the skills, techniques and safety awareness required in the preparation of food.

Water Station
At Station House Nursery we have water stations readily available at all times. The children are encouraged to access the water at any time, to ensure they remain hydrated and to develop their independence in self care.
Eat Better, Start Better (2012) Food Group Guidelines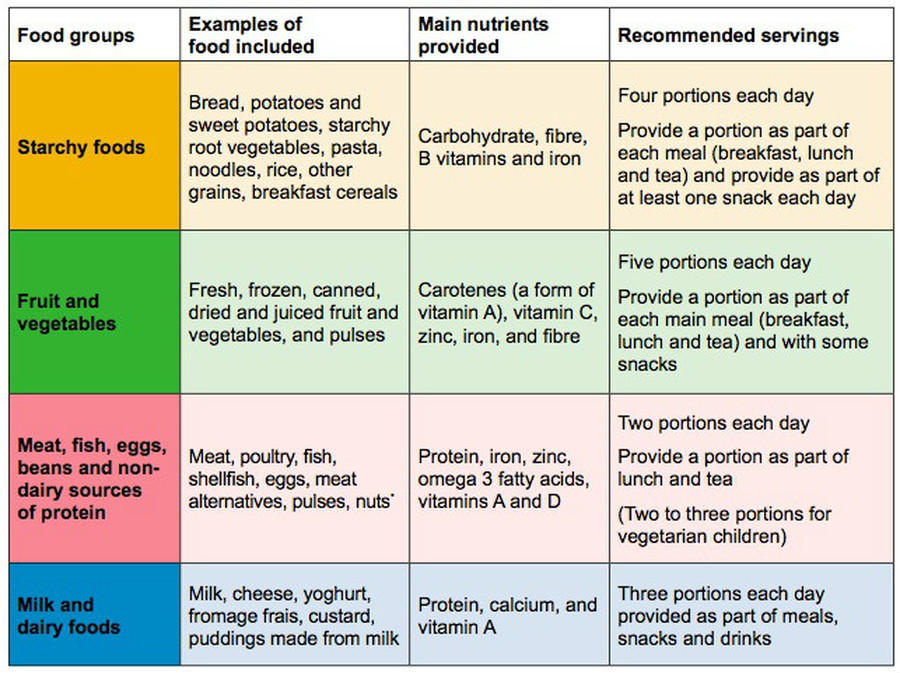 Healthy Start Scheme:
In 2006, the Healthy Start Scheme replaced the Welfare Food Scheme. Families receiving Healthy Start vouchers can use them to purchase plain cows' milk, fresh or frozen fruit and vegetables, or infant formula suitable from birth. The scheme also provides free Healthy Start vitamin supplements for pregnant women and women with a child aged under 12 months. Children receiving Healthy Start vouchers qualify for free children's vitamin drops containing vitamins A, C and D from aged six months until their fourth birthday.
Nursery Milk Scheme
As part of our commitment to ensure the children in our care get the recommended amount of milk, Station House Nursery has registered for the Nursery Milk Scheme which enables us to claim 200ml cartons of milk per child per day for all of our children under five years who attend Station House for two or more hours a day!